Get a Quote for your Scrap Car today!
Fill in this form to get a quote
Your privacy is important to us, we never spam or share your details with third parties for marketing purposes. Read our Privacy Policy for more information
CASH on collection | FREE Collection | Within 1 hour*
*Collections within the hour vary depending on how full our diary is.
Haslingden's, Local Scrap Car Buyer
Offering a FREE Scrap Car collection service to people looking to "Scrap My Car" in and around Haslingden & Rossendale.
⭐⭐⭐⭐⭐
Excellent service! Came within the hour and sorted everything… Highly recommend if you're after scrapping your car – Toni, rom Bacup
How do I SCRAP MY CAR with Scrap Car Haslingden?
1. Make your Scrap Car Enquiry
Contact our scrapyard over the phone or use the
scrap my car
contact form to receive an instant quote.
2. Book your Scrap Car Collection
Once you have been given a price for your scrap car, Book a vehicle Collection or deliver your scrap car to us.
3. Receive CASH for your scrap car
Once you have booked in for collection or you deliver your car to us, you will get paid the CASH for your car instantly!
Why Choose Scrap Car Haslingden?
Scrap Car Haslingden is a local scrapyard & scrap car dealer based in Haslingden, Rossendale. We specialise in collection and disposal of scrap, unwanted or accident damaged vehicles.
We buy any car, van, 4×4 or automobile for cash & dispose of all vehicles for recycling at one of our local Registered ATF's.
Scrap Car Haslingden provides a hassle-free, friendly service that has earned some excellent reviews and we are trusted by many locals for scrapping cars fast & efficiently.
We collect all makes & models of vehicles for scrap!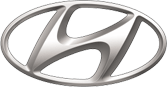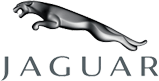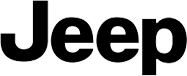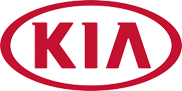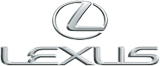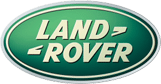 Get a Quote for your Scrap Car today!
Or Talk to the Scrap Car Experts on:
8 am - 10 pm | Monday - Sunday
Answers to Your Questions
How do I Scrap My Car with you?
Scrapping a car with scrap car Haslingden is easy! Simply call us or make an enquiry online. Get your quote and book your FREE collection. It really is that simple!
How much do you charge for your scrap car collection service?
Scrap Car Collection is usually free of charge with Scrap Car Haslingden. See if you are in a FREE collection area.
What do I need to do with my logbook when scrapping a car?
When Scrap Car Haslingden collect your vehicle for scrap, our recovery driver will take care of all the DVLA logbook for you.
Which part of the log book do I fill in when scrapping my car?
As a reputable Scrap Car Dealer, our team will take care of the paperwork for you. (If you decide to scrap your car with us.)
In the event you want to fill in the log book yourself, please fill in the yellow slip (Section 9) of the V5c in Scrap Car Haslingden's Name and post this off to:
DVLA, SWANSEA, SA99 1BD.
Our Local Scrapyard Address is:
The Old Shippon, Laund Slack Farm, Cribden End Lane, Haslingden, BB48UB
You can also notify the DVLA online between 7 am – 7 pm.